Tuesday, March 6th, 2018...5:03pm
March 2018 Newsletter
Jump to Comments
Hello from your Anthropology Students' Association!
The warm welcome to March has got us feeling positive for the month ahead, but we know it's a busy time for all. So, make sure to take a look below so you don't miss anything happening around the department!
1. ASA Pub Night
Join us for free beer and snacks at a local pub! Exact time and location will be confirmed soon on
Facebook
and posters in the department – tentative date is March 22, 8pm.
2. Divinations – March 22
We are accepting submissions for the Divinations Undergraduate Research Colloquium until March 7! This is a great opportunity to get experience presenting about your work. You can send an abstract from an independent project, essay or class presentation to asastudents.utoronto@gmail.com . Deadline has been extended to March 7th at Midnight.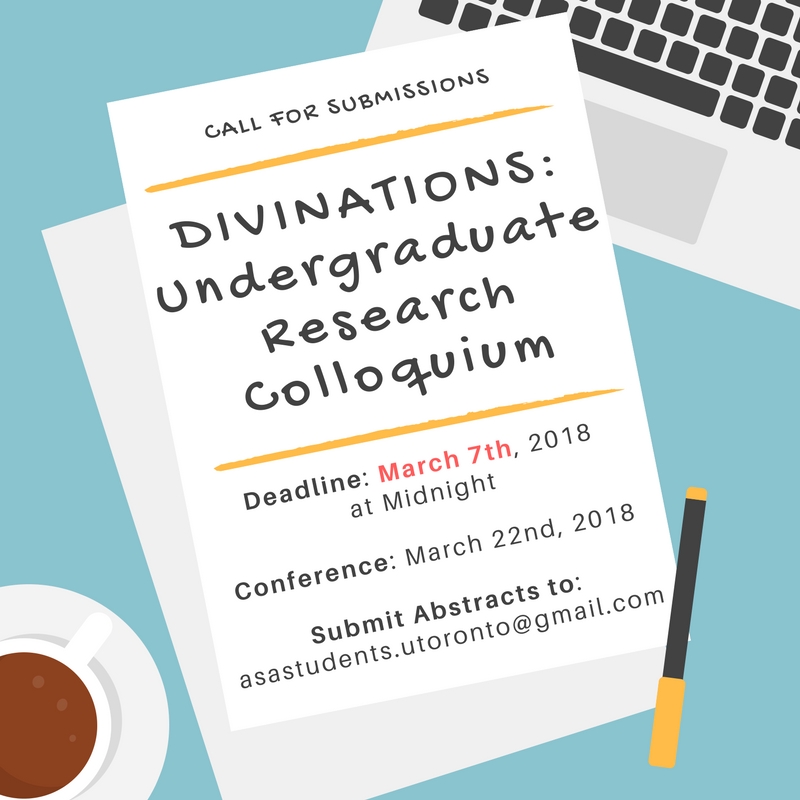 3. Join the ASA!
There are several entry-level executive positions open for the 2018-19 school year! A complete list of each with their description is linked below, but can also be found on
Facebook
or at the ASA office. Nomination forms are due
March 16 at 5pm
, with elections taking place on March 19. We are really excited about assembling a team for next year that can hold great events, so please run/vote!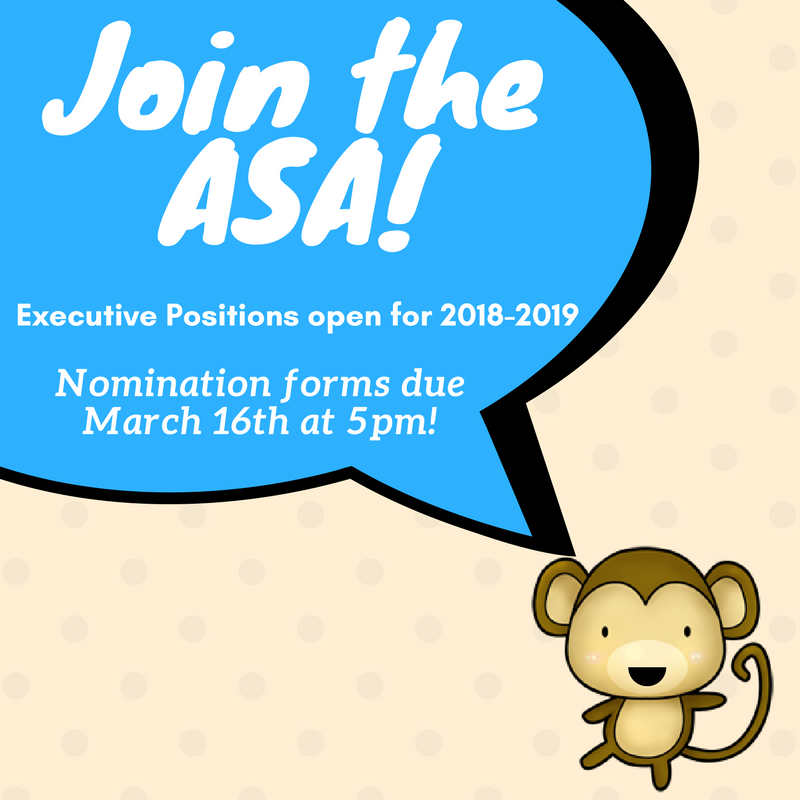 4. Ethnography Lab & U of T's Body Online Research Group presentation
On March 7 from 6-8pm, the Ethnography Lab is hosting a panel/workshop on the role of microblogging sites in the expression of ideas about the health and identity of North American bodies. (see poster attached)
5. Summer 2018 Primate Behaviour and Ecology Field School 
This field course in La Suerte, Costa Rica includes lectures, field techniques, and your own research project. This is a great chance to get practical field experience and to explore the great outdoors while earning credit! (see poster attached)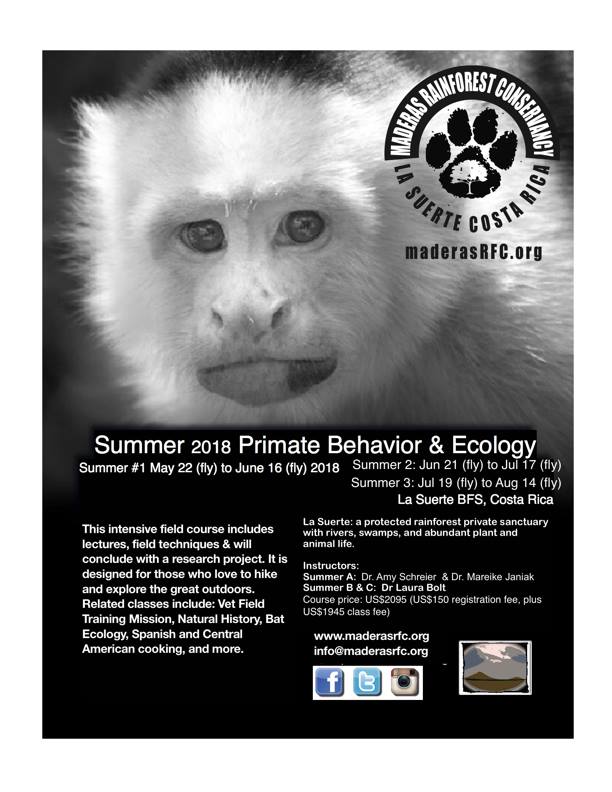 That's it for now, folks. Thanks to everyone who came out to our February events, it was great to see you! As always, please reach out in person or email with any questions/concerns.
❤️ Your ASA execs